Forest
our producer,
programmer & host
Airwaves Explorer
Forest is the producer, programmer and host of MUSICAL STARSTREAMS, the USA's first (December, 1981) syndicated, electronica based commercial radio program. Over the years, Starstreams has been heard on over 200 commercial and non-commercial stations including a majority of the Top Ten USA markets, daily on XM satellite radio, DirecTV, radioIO.com, mixcloud.com and iHeart.com. In 1991, MUSICAL STARSTREAMS was nominated for BILLBOARD magazine's adult syndicated program of the year and Forest received the coveted Crystal Award for broadcast media from the INAMC in Los Angeles.
In July of 2002, while continuing to program and produce MUSICAL STARSTREAMS, Forest took a year off from hosting duties and brought in actress and voiceover talent Madison Cole as host. In July of 2003 he resumed hosting duties while Madison stayed on to host a Starstreams Channel version of the program heard online at that time. Also in 2003, Forest became the host and music director for the AMBIENT channel of radioIO.com where Starstreams program sets aired back to back, worldwide, as a full-time broadcast channel for nearly twelve years. Later, he also became host and music director for their CLASSIC ROCK and CLASSIC ROCK HITS channels until radioIO ceased internet broadcasting. In June of 2014 he began producing and hosting his live, weekly, eclectic Classic Rock based program called THE BLUE BUS, heard every Thursday afternoon from 2-5pm on 91.7fm, KMNO radio on Maui. Each broadcast is recorded and available at Mixcloud.com/thebluebus. 2014 also marked our return to the internet at Mixcloud.com/Starstreams. In May 2018, Forest launched a Patron page at Patreon.com/starstreams for those wishing to support his work. In September of 2018 Forest began offering MUSICAL STARSTREAMS as a full time music intensive channel on iHeart Media and in June of 2019 iHeart also began offering THE BLUE BUS as a full time channel on their service.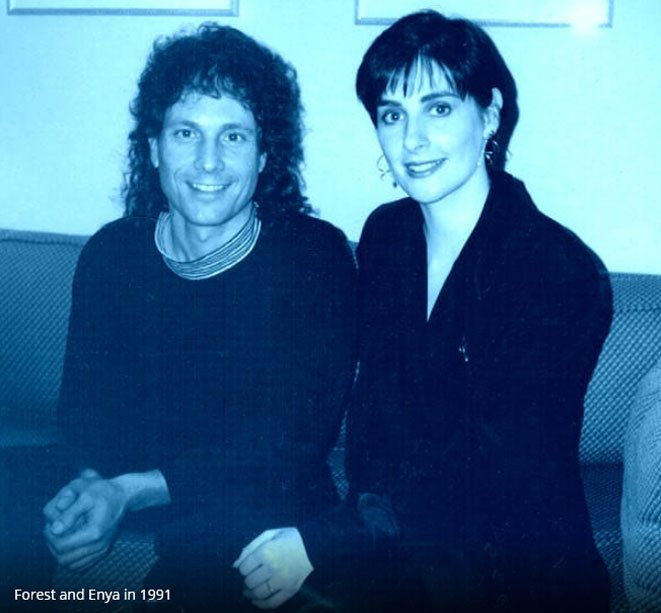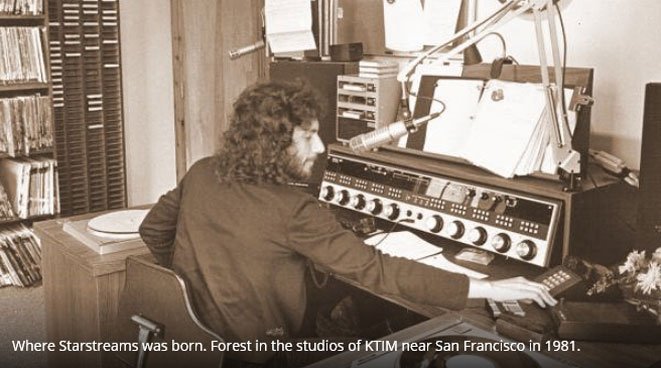 Persnickety
Record Label
Person
In December of 1993, along with the since retired Michael Barnett of the UK, Forest started WAVEFORM RECORDS. WAVEFORM specializes in "exotic electronica" and offers their over 50 album catalog for purchase or download online at WaveformRecords.com and WaveformRecords.bandcamp.com.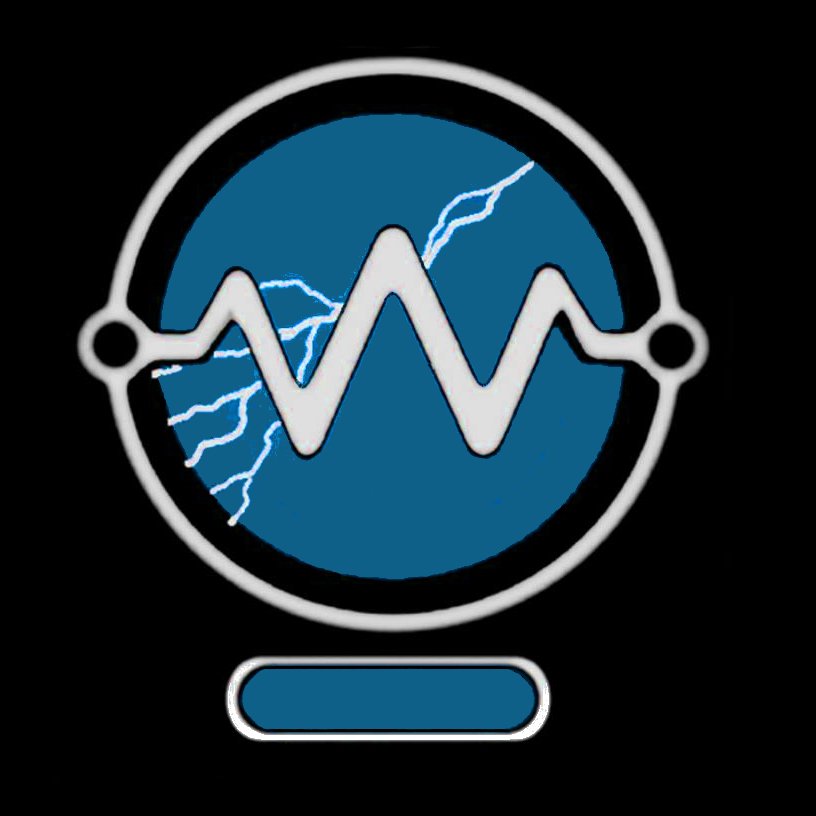 Additional Radio Ravings
Forest's radio career began in the dark ages at WIDR, college radio at Western Michigan University. He also worked at WLRC, Whitehall, WTRU, Muskegon, WTPS,Portage and WKFR, "Keener 14" in Battle Creek. At the same time, he was earning a Bachelor's Degree in Speech Communications at WMU. He was elected Student Body President (then 18,000 students) and there was talk of impeachment because of his free thinking ideas. After a nomadic journey to San Francisco he worked at KPFA in Berkeley while attending graduate school in Speech Communication at San Francisco State University. From 1977 to 1983 he worked at KTIM in the San Francisco bay area where MUSICAL STARSTREAMS first aired in December of 1981. He held many positions at the above stations including director of programming, promotion, music and sales. From March through October of 1995 he was named Operations Manager of KBSZ near Phoenix, Arizona and began programming the world's first radio station to air his full-time CIB (contemporary instrumental based) music format. The station's owner didn't "get it," pulled the plug and later switched to satellite country & western! In the spring of 1997, MUSICAL STARSTREAMS continued its pioneering ways as one of the first programs to begin full time broadcasting on the internet.
Other-Worldy Endeavors
Back in the dark ages in Michigan, Forest played guitar and sang on occasion in rock bands including the Monuments, a group that included future members of SRC and Canada's Lighthouse. They performed throughout the midwestern USA. After living a year in London, England; playing music, teaching yoga and exploring the continent; to raise money for band equipment, Forest began working in retail clothing and eventually found himself owning two women's clothing stores (SHE & RUE) on Union Street in San Francisco for seven years. Along the way he entered Law School at the University of San Francisco (USF) while still initially working in his stores and at KTIM radio. He graduated with a Doctor of Law Degree (JD), passed the bar exam in July of 1984 and became licensed to practice law in California in December of 1984. Because of his love for music, radio and the bohemian way of life, Dr. Forest decided against pursuing the stress filled world of litigation and disagreement, opting instead to brood over the success of MUSICAL STARSTREAMS and WAVEFORM records and everything before and since.
Besides full time attention to his programs and label, Forest has written music reviews and news for Stereo Review Magazine, Billboard, The Monthly Aspectarian, The Arizona Light, New Frontier Magazine, New Age Retailer and trade publications like Radio & Records, Friday Morning Quarterback and the Mac Report. He also has served as a music consultant to NAIRD (now AFIM) and the DMX music service.
Gypsy Citizen
of The World ...
Tour of Life
After more than a couple of decades back and forth, to and from Mill Valley in the San Francisco Bay Area, the Starstreams tour of life has included base of operation stopovers in Santa Fe, New Mexico; Sedona, Arizona; Austin, Texas; La Jolla (near San Diego); Henderson (near Las Vegas) and currently everything originates here on the Island of Maui.